Vetcal Group Web Site
This web site is designed for the Vetcal Group Limited Company which is based in South East Asian Countries, Thailand. Our design for this project is to focus on the logo as our client assigns us to promote their logo on the web site. We make this web site to be as clean-looking as possible and providing such professional looking at the same time. Moreover, our web programers write the outstanding PHP scripts for the whole web site in order to make it even easier to input such new sources, updates and so on. This web site can be found at http://www.vetcalgroup.com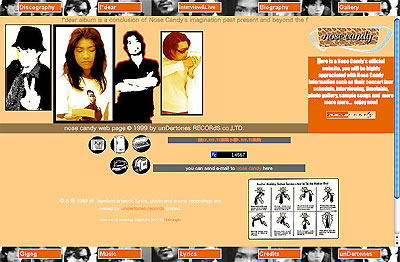 The Official Nose Candy Band Web Site
This web site is designed and made for Nose Candy, an asian music band, since 1998. This web site is loaded with music videos, live videos, music samplers, pictures which is based on modern design and classy looking. We also make and write CGI scripts such as a Guest Book, a fill-out form for fan club to place order such CDs and other merchandises, and mailing list subscription in order to promote and increase the band's selling volume.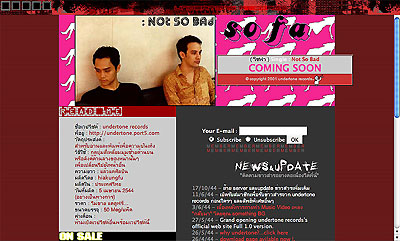 The Official Undertone Records Web Site
This web site is built for an indy music company that released many qualified artists. We are not only design this web site from the ground, but also maintain it regularly. Since our client is also an artist, we are pretty much enjoy working with them.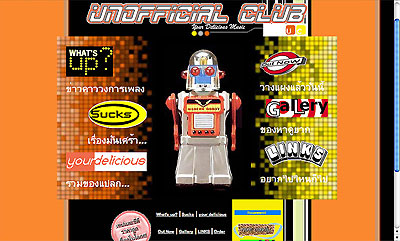 The "Unofficial Club" Web Site
This project is one of the most fun designs we have made for clients. It is a non-commercial web site that provides news and updates regarding indy music in Thailand. We make this web site to be looking colorful and put tons of flashing GIF animations to make it more fun for visitors. Of course, we are not forget to design and organize the whole web site as much user-friendly as possible.

AIL Law Firm Web Site
This web site is designed for a law firm called AIL which is based in Bangkok, Thailand. Since they are international lawyers, they request us to design this web site to be looked as simple as possible. We answer the questions and so assignments, then we make it looks classy and stylist together with selected pictures. Our idea is to focus on using the color theme so that it goes smooth and support a bunch of texts. Also we minimize every unnecessaries HTML and all that scripts as much as possible so those visitors will be reached and loaded our client's web site in no time. This web site can be found at http://www.aillawfirm.com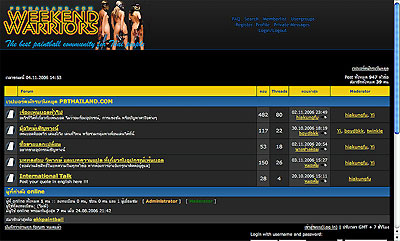 Paintball Thailand Community Web Board 1st Version


Paintball Thailand Community Web Board 2rd Version
This forum is designed for a paintball community which is an another kind of popular x-treme sports in Thailand. We organize the member's informations, create the brand and logo, make the color theme, write some solid scripts and even help them promote web board via paintball community through out the world. This web board can be reached at http://www.pbthailand.com

A Valentine's Day Project Web Site For Wake Tech Community
This web site is created for a request and assignment of Wake Tech Community College, North Carolina, USA in 2004. We are requested to gather the Valentine's Day information and put it all together as simple as we can. We finally make it by using such simple HTML and sweet color theme.

All Digital Entertainment Project Web Site
This project is designed, crated and loaded with tons of data. Our task is not only to make a modern looking web site, but we are also being requested to write scripts and maintain all the data. However, the whole design has been changed due to the business model.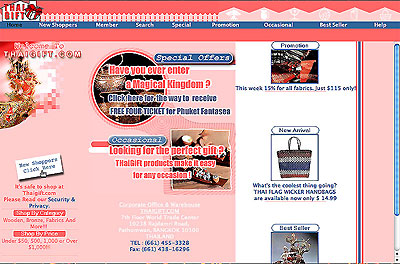 Thaigift.com Project Web Site
This project is made for a request of an export company who wants to open an online store in order to expand the opportunity to sell their products to any where in the world. This web site is using CGI script to serve many input data and especially the shopping cart. The checking out system is designed from the ground and it is solid as it looks. Thaigift.com online is one of best web site that we are proud of. Clean and user-friendly, it is as simple as that.